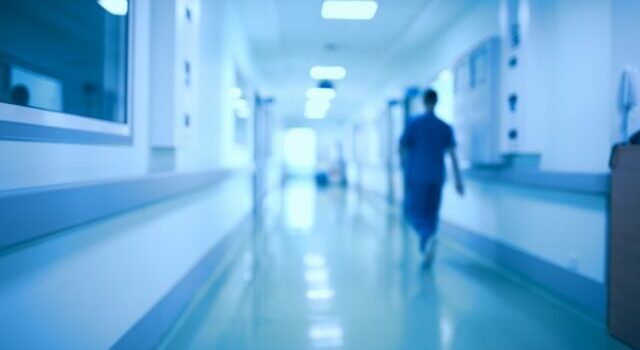 The environmental and financial costs show that hospitals need a green transition. Some of them, however, are in such a state that they may face a decision to close.
Green transformation of hospitals
Healthcare costs associated with climate change and air pollution are estimated at approximately $ 820 billion. annually, and according to the World Health Organization, every year air pollution contributes to 4.2 million premature deaths – according to the report "Green hospitals" by UN Global Compact Network Poland. Thus, climate change places a huge burden on the healthcare system.
On the other hand, this sector contributes to them by itself, accounting for 4.4% of global CO2 emissions to the atmosphere . In the current scenario, they will continue to grow to reach the level of 6 gigatons per year in 2050.
– The health sector must go green, ultimately there is no other plan. However, this road will be long and bumpy. The data presented in the report show that in Poland every fifth hospital is over 70 years old, and half of it was built in the 1960s and 1970s. last century. So these are not institutions that will be easy to transform into a green direction – says Dr. Iwona Kowalska-Bobko, professor at the Jagiellonian University, director of the Institute of Public Health, Faculty of Health Sciences, Collegium Medicum of the Jagiellonian University.
The data quoted in the report show that most hospitals are energy-intensive, emitting on average 2.5 times more greenhouse gases than other commercial buildings.
Energy-consuming hospitals are increasingly a burden
The high energy intensity of hospitals is due to the fact that energy efficiency was not taken into account at the design stage of buildings, and the number of specialized equipment requires additional energy consumption and cooling.
An example of a change for the better can be the United Kingdom, where strategic documents have already been created and goals have been set, which British healthcare wants to pursue. From our region of Central and Eastern Europe, one can point out the Czech Republic, which applies specific green criteria in their public procurement, in order to, for example, promote energy efficiency.
– We are waiting for the answer, among others to the question of whether this infrastructure is too large, whether we do not have too many hospital beds, how to change it, how to consolidate the availability of health services in large urban centers. An example is the military hospital in Krakow, which is located in the city center and is about 100 years old. This is the time to think about whether it should shut down.
Given the sufficient availability of hospitals and beds in the city, I am convinced that it would not be such a bad solution. In Bytom, there are three hospitals on one street, so the question is whether we can afford to maintain such an extensive, expensive infrastructure, e.g. by not turning it into one modern hospital that meets the conditions of a green hospital on the outskirts of the city – adds prof. Kowalska- Bobko.
A green hospital is one that promotes public health and protects the health interests of the local population, and on the other hand reduces its environmental impact through proper management, sustainable supply chains and improved energy efficiency.
The green transformation of hospitals is impossible due to outdated infrastructure