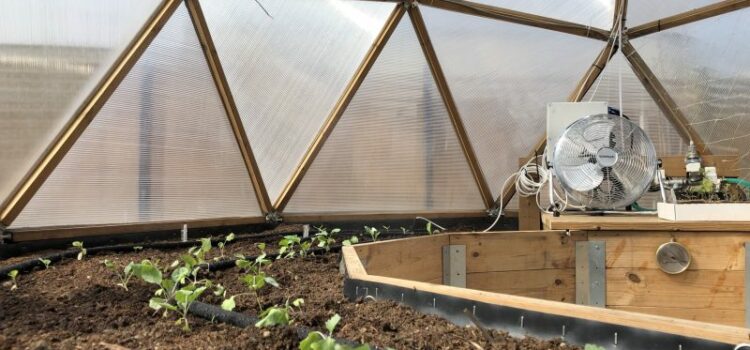 Smart greenhouse. Sensory. Perhaps you have already come across these terms that have been discussed more and more lately. But it may happen that many of you have no idea what we are actually talking about here. So let's introduce this new product on the market in more detail.
Smart equipment from Sensorie makes it possible to turn any garden greenhouse into a year-round source of fresh and homegrown vegetables. The basis of each assembly is a control unit together with several sensors. Through an intuitive web application, the grower chooses the optimal conditions for his plants, and the smart equipment will take care of the rest by itself.
Thanks to the maintenance of optimal conditions, the plants in the greenhouse are healthy and resistant to fungi and other diseases. They can therefore have a harvest practically throughout the year. The smart greenhouse is also prepared for the danger of spring frosts and the cold winter season. With the use of intelligent heating, according to the manufacturer's recommendations, it is possible to grow continuously with low operating costs.
Would you like to devote yourself to growing fresh and home-grown vegetables, but can't devote yourself to the greenhouse every day? Thanks to smart equipment, you are freed from routine tasks, and you can even go on vacation without worries. The smart greenhouse is self-sufficient and can do without your help for several weeks.
But what about the return of the entire solution? Imagine a completely normal family of four living in a family house with a garden. Despite their efforts to save, their annual costs for vegetables are around 16,000 crowns. If beginning smart growers buy a completely new greenhouse in addition to smart equipment, the return on their investment is in the range of 2-3 years. At the time of payback, the usual operating costs are already taken into account.
The installation of smart equipment is very simple and usually takes only one afternoon for a beginner. You can choose from user-favorite packages, and tailor-made solutions are also available for more demanding customers. You can arrange a telephone consultation on the manufacturer's website, and turnkey installations are also a matter of course.
Don't be afraid to invest in your health and start growing smartly yourself.
Smart greenhouses bring the future of cultivation