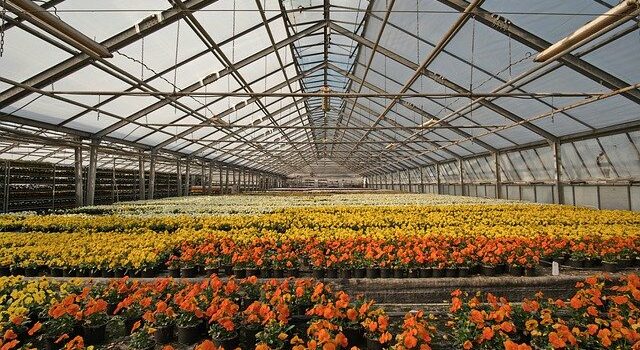 Does it matter what products you use in your home? Do you prefer buying ecological cleaning products and are you trying to make your household so-called eco-friendly? Or, if we wanted to say it nicely in Czech, respectful of nature and on an ecological basis? Housekeeping may be easy with the current range of eco-friendly products on the market, but what about gardening?
We have prepared several tips for you on how to take care of your garden in an ecological, but still effective way.
Basic spring cleaning of the garden
When the last remnants of snow melt and the weather stops playing April fools, it will be time to bring your garden back to life. With the help of a quality sprayer, you can clean clogged joints and at the same time use it to care for trees and plants. Sprayers exist in several basic designs:
motor,
rechargeable,
small.
Their choice depends on how large an area your garden occupies and also on how many plants and trees you have in it. You can provide a small garden with a manual sprayer, which is also the cheapest. But for a huge garden, choose a motorized sprayer.
Get rid of mold and other diseases
After basic water cleaning comes damage control. How much has winter affected your garden? Carefully inspect all trees and plants. If necessary, remove weak and dead branches and stems . You can deal with possible diseases and fungi easily with the help of organic preparations . These have come to the fore in recent years over inorganic ones and are just as effective. However , preparations against fungal diseases on an organic basis are mostly intended for specific types of fungi. Therefore, before using them, it is advisable to make sure that the fungus that attacked your garden is really the same fungus for which the product is intended.
How to save water in the garden and at the same time please the plants
The basic spring care of the garden is successfully behind us and now it is time to prepare it for the new season. If you're using a barrel to store rainwater, it's time to take it out of the garage and put it in its place. Rainwater harvesting saves your drinking water consumption and plants , and trees love this water. If you own a garden house in which you keep tools, you can also buy a smaller water barrel for it and use the water for the necessary washing of used garden tools.
Observing life in the garden and caring for small birds
Do you like to observe life in nature and regularly buy seeds and grains for the small birds that you prepare food for in the feeders? Be careful where you place the feeder in the garden. It is best to place it high above the ground to prevent cats from getting into it. If your garden includes a small pond or a fountain that birds flock to and use instead of drinking water, make sure that you do not use any chemical products in its vicinity . This is because the water could be decontaminated, which would have disastrous consequences for the birds.
Light it up ecologically
We'll have to wait a while for the long, hot days of summer, but before they arrive, install outdoor solar lights in your garden. They are charged with solar radiation during the day and in the early evening, when the sun sets , they illuminate your garden. Not only do they look beautiful, but you also save money with them. So forget cables and extension cords and replace them with stylish, modern and energy-saving solar lights.
Let the spring maintenance of the garden go smoothly and soon everything will be ready for the new season. If you go into it with vigor and determination, you will soon be done and you will be able to enjoy the sight of flowering plants, awakening trees and cheerful little birds. Of course, you won't miss relaxing evenings with friends either.
Tips on how to take care of your garden ecologically but effectively in the spring