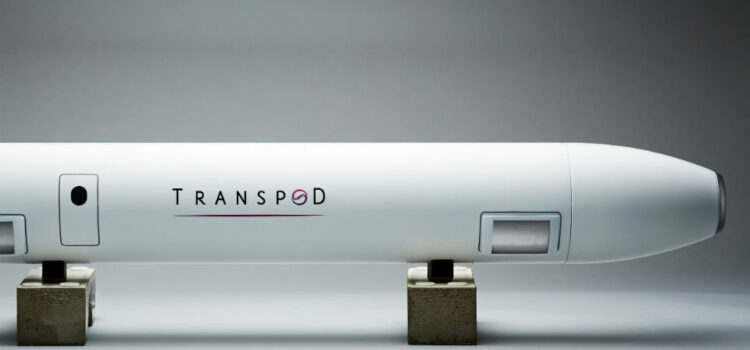 The FluxJet is an electric means of transport resembling a hybrid of an airplane and a train. Preliminary construction work has begun on the track on which this vehicle will run.
Passenger vehicle with a speed of 1000 km / h
The Canadian company TransPod has unveiled the FluxJet, a new hyperloop electric vehicle that carries passengers and cargo inside low-pressure pipes. In addition, it is fully electric, and its direct emission of carbon dioxide to the atmosphere is zero, which makes it environmentally friendly.
The FluxJet runs off the ground on a protected track at over 1,000 km / h – faster than a jet and three times faster than a high-speed train. The creators call it "an airplane without wings".
The vehicle will run exclusively on the TransPod line, a network system with stations in key locations and major Canadian cities. FluxJet is to be based on breakthrough innovations in propulsion and clean energy systems – without the use of fossil fuels. The whole thing is to be designed for fast, inexpensive and safe travel.
Super-fast and ecological transport
TransPod recently confirmed funding of $ 550 million and announced the next phase of an infrastructure project worth $ 18 billion. It consists of the construction of the TransPod line connecting the cities of Calgary and Edmonton in Alberta, Canada.
Preliminary construction work has started, including an environmental impact assessment. The project is to create up to 140 thousand. jobs and add $ 19.2 billion to the region's GDP under construction. After the launch of the TransPod line, travel by this means of transport is to cost passengers about 44% less than a plane ticket and reduce CO2 emissions by 636,000. tons per year – claim the creators of the solution.
"TransPod is introducing profound changes to ultra-fast, zero-emission passenger and freight services between major cities ," said Yung Wu, president of the MaRS Discovery District.
The smaller FluxJet model was unveiled on July 20-21 at the Toronto motor show. The means of transport, weighing almost 1 ton, demonstrated the procedure of starting, passing and ending the route in its guide.
"The FluxJet … is designed to meet the needs of passengers and reduce our dependence on heavy jets and highways that use fossil fuels," said Ryan Janzen, TransPod co-founder and chief technology officer.
The world's first ecological passenger vehicle with a speed of 1000 km / h is built